There was plenty of emotion, a few surprises, and a glittering array of stars at the launch of The Michelin Guide Great Britain and Ireland 2018, held this year at The Brewery, Barbican, London.
The live London event featured the ever-ebullient 'Bibendum' Michelin Man hosted by Michelin Guide international director Michael Ellis and a host of the most celebrated chefs in the UK and Ireland.
Hot topic of the day was the presentation of a rare three-star Michelin award for sushi restaurant The Araki, in London. There was also a highly anticipated two stars for Claude Bosi's new restaurant Bibendum; the crowning of Ireland's first Michelin-starred pub; and a first star for Michael Caine's much-acclaimed Lympstone Manor, in Devon.
Michelin International Director Michael Ellis told GourmetXperiences  founder James Day that he was very happy with the launch event.
He said: "It was a very exciting day. There was a lot of emotion on stage so that always makes us feel good, it shows that the chef community really believes in what we're doing which is very important to us."
The launch ceremony highlighted the immense range of world cuisine across the UK, with Michelin stars being awarded to restaurants specialising in Spanish tapas, Indian, Cantonese, Nordic, French cuisine, as well as Japanese.
The Araki sushi bar became the UK's fifth restaurant to receive the top accolade of three Michelin stars. It was a visibly emotional moment for Japanese chef Mitshuhiro Araki and his team as they joined a select group of restaurants with three Michelin stars: The Fat Duck and The Waterside Inn in Bray, Alain Ducasse at the Dorchester and Restaurant Gordon Ramsay which has retained the award under its new chef, Matt Abé.
Claude Bosi, who opened Bibendum restaurant this year, won two Michelin stars. The chef, who previously held two stars at Mayfair's Hibiscus restaurant until he closed it, was praised for 'big, bold flavours that matched his personality.' It was a fitting prize for the restaurant housed in the iconic Michelin building – once the British headquarters for Michelin, and featuring a stained glass window of Michelin man Bibendum himself.
Michael Ellis said he was honoured to be able to award the prestigious two stars to Bosi at Bibendum.
He said: " It was particularly pleasant for a number or reasons. I knew Claude from his time in Hibiscus. He's a very talented chef in a building steeped in Michelin history. To get a second star so soon after opening is a great achievement that we are very proud of. We certainly had to be sensitive as it was almost too convenient to have a Michelin-starred chef at the Michelin building. Yet Claude has proved himself before and we were confident. He was able to up his cuisine, even from Hibiscus days."
London restaurants accepting one star each included Indian restaurants Jamavar and Vineet Bhatia, Cantonese restaurant A Wong, Nordic restaurant Aquavit, Le Dame de Pic and Elystan Street, as well as classic British restaurants.
"It was a fine day for modern British food and ingredients", said Mr Ellis. "British cuisine take its rightful place on the world stage. There is a new generation of Great British chefs, using new ingredients to create modern British cuisine. Just 15 to 20 years ago, it would be hard to imagine it would exist. It's very exciting for us.
"British diners want it all. Sure they want Great British food; they also want great Italian food, Spanish food, great Indian food, great Chinese food etc."
He said there was also a clear rise in more casual dining, which he welcomed. "In the last 15 years, I think Britain and Ireland has seen a transformation to more casual dining. People want to eat well without having to get dressed up. We have seen pubs serving fine food, that is something that was amazing."
Tom Kerridge's The Coach was testament to that. The Marlow pub he jokingly described as he collected his award as the 'perfect chefs' pub. Serving great food and the best seats are at the bar with Sky Sports TV' then dedicating it to his team.Whilst Wild Honey Inn, in County Clare, Ireland, became the first pub in Ireland to be awarded a Michelin star.
On the more formal dining scene, Michael Caines won a Michelin star for the splendid Lympstone Manor, in Devon. The chef, who previously held two Michelin stars, achieved a dream of opening his own country manor hotel just six months ago.
Michael Caines commented: "I am absolutely delighted and immensely proud that after only six months from opening, Lympstone Manor has been awarded a Michelin star in our industry's most highly respected and prestigious of all the guides. I previously held two Michelin stars for 18 consecutive years and I know full well how demanding and precise the Michelin inspectors are, especially for new establishments. So this is a huge accolade and an achievement not just for myself but for the entire Lympstone Manor team who have worked so hard."
Possibly one of the most popular and eagerly awaited was the accolade awarded to the team at The Latymer, Pennyhill Park – Head Chef Matt Worswick. From filling the boots of previous resident chef Michael Wignall – who attained two stars during his tenure before leaving for Gidleigh Park where Michael retained his two stars this year – Matt's challenge was to build and establish an entirely new team to ultimately please the inspectors.
The announcement of his star raised a round of applause amongst his peers, an impromptu hug from his previous employer Helen Everitt-Matthias where he worked underher husband David in Two Star Le Champignon Sauvage, and later tears of emotion from Matt. "This is for my team," commented Matt. "They have re-built The Latymer with me from scratch in respect of our own style. We never took any accolades for granted, focusing on the customers and the overall experience, but in recent weeks we have been recognised by industry leaders, and this is just the icing on the cake for us."
For the year ahead, Michelin's Mr Ellis sees an exciting future. "For 2018, I think there'll be more of the same. The food industry is very dynamic with lots of chefs hoping to become viable entrepreneurs. Young chefs want to go and open their own places, that's what makes a healthy restaurant industry."
Mr Ellis emphasised that winning Michelin stars is all about the food but acknowledges that the entire dining experience is important.
"For the stars, it's all about the plate; we're all about the food. But chefs understand about the experience. Our message to chefs is: forget about Michelin; don't cook for us, make sure your restaurant is full of happy customers who want to come back. If you do that properly, we will find you."
Other popular Star awards included Moor Hall in Lancashire, only open seven months, headed by Chef Mark Birchill and wife Jennifer who commented "we were blown away with receiving our first Star. Being such a new business and still under-going changes, including our new Brasserie opening next week, it now seems we have a lot more to do, the phone has already gone mad with bookings".
For all the positives there are often a few negatives of venues being stripped of theirs. Some due to closures and change of chef or food style. These included Mark Poynton at Alimentum, which shocked many in the industry, alongside 5 North Street, Winchcomb; Lords of The Manor in Lower Slaughter; The Priory, Bath; Turners 69, Birmingham; Treby Arms; and Sir Charles Napier in Oxfordshire, making The Nut Tree Inn, Murcott the last remaining Michelin Starred Pub in the County headed by Mike North, previously of Le Manoir, who also retained their two Stars.
Michael Ellis commented on those who lost out "Maintaining standards is key to Michelin. We need to ensure consistency throughout. Those chefs who move on or change direction are re-assessed, and we are often lenient allowing new menu styles to settle in, but if the offering does not step up to the Michelin consistency standards, then we have to make a decision. It's never easy or taken lightly.
But we do offer chefs feedback on our findings should they require. It is, I am sure, no conciliation but there is always next year to re-focus." He added: "We want to thank everyone for their hard work, focus and commitment not only through the year, but also today, as we appreciate many travel a long way to be here, often at short notice, including some flying in from overseas this morning. It has been a great day."
Report by GourmetXperiences founder James Day. For more on-going industry comment follow @Gourmet_leisure
We thank everyone for their time, attention and inclusion in the above and the Michelin Awards 2018. We are honoured.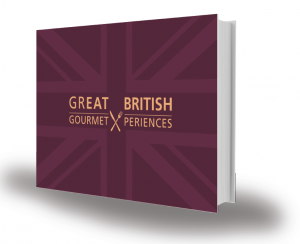 Read our exclusive interview with two Michelin-starred chef Claude Bosi alongside feature on new one Star Lympstone Manor by Michael Caines MBE alongside many other Star venues and Chefs in 'Great British GourmetXperiences' Purchase Here
About Michelin:
The Michelin Guide Great Britain & Ireland highlights a total of 2,067 restaurants and 1,155 hotels and guesthouses. The new selection includes: five restaurants with three Michelin stars, including one new one; 20 restaurants with two Michelin stars, including one new one; and 150 restaurants with one Michelin star, including 17 new ones. The guide also highlights 145 restaurants awarded with Bib Gourmand – the accolade for the best affordable dining establishments. The 2018 Michelin guide can be purchased from bookshops.