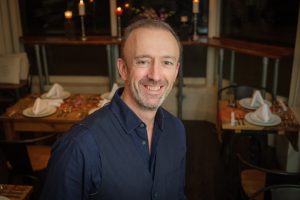 The 'GREATEST BRITISH Experience Company' is a gourmet-lifestyle focused agency.
Based in the heart of beautiful Shropshire, where we're perfectly placed to seek out the best culinary suppliers and venues from across the country.
We travel the nation to seek out and celebrating greatest British hospitality to create our exceptional gourmet gifts and experiences through our digital and publishing platforms at GourmetXperiences.co.uk.
The Greatest British Experience Co. was founded by food writer, reviewer, marketer and author James Day (pictured), who created the business following many years' promoting chefs and hospitality businesses around the UK.
For over 30 years, James has been involved in the hospitality industry, both as a promoter and a consumer.
From marketing Michelin-accredited chefs and attending National Awards ceremonies to interviewing some of the finest culinary masters of Britain, alongside nurturing some of the nation's most innovative chefs from pop-ups to award winners, he brings a wealth of industry experience.
James's passions aim to support hospitality operators who have a unique story to tell, enabling them to become more engaged with gourmet lifestyle-seeking food lovers looking to discover, explore and engage with Britain's rich variety of chefs, cookery schools and artisan producers.
Greatest British Experience Company.
Built around a deep respect for the diversity, sustainability, seasonality and service of Britain's hospitality industry. These core values underpin all the products and services on offer throughout our membership driven network. Supporting our partner hospitality lifestyle businesses with cost cutting services including:
Targeted marketing solutions,
Digital media support,
Low and zero cost gift vouchers and on-line booking solutions,
PR,
Imagery from photography to videography,
Reduced rate associate supplier partnerships,

All provided with membership benefits.
In recent years, the Greatest British Co. team have supported a new generation of grass-roots chefs, cookery schools and producers, and share their passion for fresh British produce and warm hospitality, inspiring James to create a whole new genre of experiential 'Gourmet Gifts' celebrating the diversity and passions of the Greatest of British hospitality.
'GREATEST BRITISH GourmetXperiences'
Our GourmetXperiences membership driven B2C digital and print platforms provide immersive gourmet gifts and experiences celebrating seasonality, sustainability and exceptional British hospitality. Each unique 'GourmetXperienc'e is provided by accredited chefs, hospitality venues, cookery schools, artisan producers and recognised British lifestyle brands. Transforming the special to eXtra special.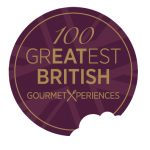 Our 100 GREATEST BRITISH GourmetXperiences are available for consumers to purchase directly through our digital portal, either as a unique experience for themselves or as a wonderful gift for friends, colleagues or loved ones. Each experience is profiled in our premium lifestyle printed guide 2020, released this Autumn. Read more here.
Find out more about Greatest British membership and the benefits to your business. 
STAY SOCIAL: TWITTER INSTAGRAM
THE GREATEST BRITISH COLLECTION

Industry Challenges.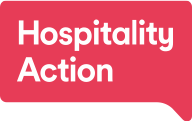 Britain's hospitality industry is a breeding ground for World renowned talent. However this can come at a cost to the individuals who work within it and those around them. Professional kitchens, as well as restaurants front of house can be very stressful and dangerous environments to work in. Although bullying is now being tackled in many high profile kitchens, the practice remains endemic. Mental health is an on-going issue. Not only does working within the industry create mental health issues, as well as substance reliance and often abuse, but also the industry attracts those who may have suffered at school and are perhaps unable to find work elsewhere due to poor qualifications, but discover the open arms of the industry due to its hunger for creative talent. This however is one of the key ingredients that actually drives the talents of many of the individuals within. The creativity of chefs and their ability to deal with stressful situations often drives the success of the business.
Industry Support. To help identify and provide support to individual talents within hospitality, we will donate monies from 'GourmetXperiences' redeemed and host industry support specific events, donating to our partners at Hospitality Action. Established in 1837 and has since offered vital assistance to all who work, or have worked within hospitality in the UK.
NOTE: The 'GREATEST BRITISH Experience Company' is the trading name for 'Gourmet Lifestyle-Leisure Marketing LTD'