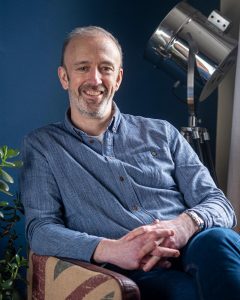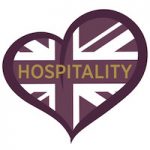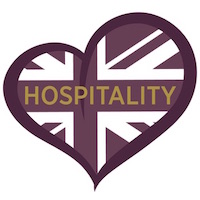 The 'GREATEST BRITISH Hospitality Company' is a gourmet-lifestyle focused agency.
Based in the heart of beautiful Shropshire, where we're perfectly placed to seek out the best culinary suppliers and venues from across the country.
We love the hospitality industry. The metaphoric ingredients which make it World leading, and the supply chains who feed it, to create the unique experiences that we all offer. We travel the nation to seek out and celebrating greatest British hospitality to create our exceptional gourmet gifts and experiences through our digital and publishing platforms at GourmetXperiences.co.uk.
The Greatest British Hospitality Co. was founded by food writer, reviewer, marketer and author James Day (pictured), who created the business following many years' promoting chefs and hospitality businesses around the UK. Now supported by a dedicated team of industry professionals.
For over 30 years, James has been involved in the hospitality industry, both as a promoter and a consumer.
From marketing Michelin-accredited chefs and attending National Awards ceremonies to interviewing some of the finest culinary masters of Britain, alongside nurturing some of the nation's most innovative chefs from pop-ups to award winners, he brings a wealth of industry experience.
James's passions aim to support hospitality operators who have a unique story to tell, enabling them to become more engaged with gourmet lifestyle-seeking food lovers looking to discover, explore and engage with Britain's rich variety of chefs, cookery schools and artisan producers.
Greatest British Hospitality Company.
Built around a deep respect for the diversity, sustainability, seasonality and service of Britain's hospitality industry. These core values underpin all the products and services on offer throughout our membership driven network. Supporting our partner hospitality lifestyle businesses with cost cutting services including:
Reduced rate associate supplier partnerships
PR & Media Relations

All provided with membership benefits built on longstanding heritage and experience.
In recent years, the Greatest British Hospitality Co. team have supported a new generation of grass-roots chefs, cookery schools and producers, and share their passion for fresh British produce and warm hospitality, inspiring James to create a whole new genre of experiential 'Gourmet Gifts' celebrating the diversity and passions of the Greatest of British hospitality.
'GREATEST BRITISH GourmetXperiences'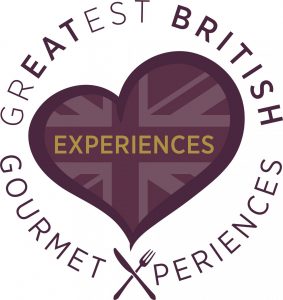 Our GourmetXperiences membership driven B2C digital and print platforms provide immersive gourmet gifts and experiences celebrating seasonality, sustainability and exceptional British hospitality. Each unique 'GourmetXperience' is provided by accredited chefs, hospitality venues, cookery schools, artisan producers and recognised British lifestyle brands. Transforming the special to eXtra special.
Industry Challenges.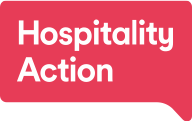 Britain's hospitality industry is a breeding ground for World renowned talent. However in recent years in particular we have all been faced by unimaginable challenges.
Read how we are supporting the industry and raising awareness via our collaboration with Hospitality Action via our 'Gift To Share Experiences'.
SEEKING SUPPORT?
STAY SOCIAL: TWITTER INSTAGRAM LINKEDIN
NOTE: The 'GREATEST BRITISH HOSPITALITY Company' is the trading name for 'Gourmet Lifestyle-Leisure Marketing LTD'