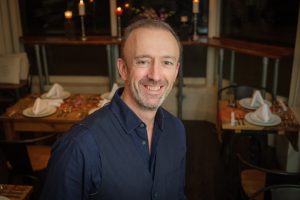 The 'Greatest British Company' is a gourmet-lifestyle focused agency based in the heart of beautiful Shropshire, where we're perfectly placed to seek out the best culinary suppliers and venues from across the country. We travel the nation seeking out, and celebrating Greatest British Hospitality, to create our 'Greatest British Collection'.
Greatest British Co. was founded by food writer, reviewer, marketer and author James Day (pictured), who created the business to help support hospitality operators who each have a unique story to tell, become more engaged with gourmet-lifestyle seeking food lovers to explore and engage with Britain's rich variety of chefs, cookery schools and artisan producers, many of whom are right on their doorstep.
For over 25 years, James has been involved in the hospitality industry, both as a promoter and a consumer.
From marketing Michelin-accredited chefs and attending National Awards ceremonies to interviewing some of the finest culinary masters of Britain and nurturing some of the nation's most innovative chefs from pop-ups to award winners, he brings a wealth of industry experience.
In recent years, the Greatest British Co. team have supported a new generation of grass-roots chefs, cookery schools and producers, and share their passion for fresh British produce and warm hospitality inspired James to create a whole new genre of experiential gift celebrating the best of British dining.
Greatest British Co. has been built around a deep respect for sustainability, seasonality and service of the highest standards, and these core values underpin all the products and services on offer throughout our network.
Through Greatest British Co. we have sought out partners who very much share these values, and that's why all the chefs, producers and cookery schools we showcase are focussed on fresh, seasonal and traceable produce and sustainable cooking methods, creating a new range of aspirational, but accessible gourmet gifts:
'GourmetXperiences': Immersive Gourmet-lifestyle gifts, celebrating seasonality, sustainability and exceptional British hospitality.  Each provided by accredited Chefs, Hospitality Venues, Cookery Schools and Producers.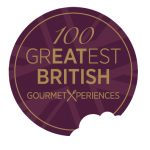 Each of these "100 GREATEST BRITISH GourmetXperiences" are available for consumers to purchase directly through our dedicated 'GourmetXperiences.co.uk website, either as a unique experience for themselves or as a wonderful gift for friends, colleagues or loved ones. Each profiled in the premium lifestyle printed guide 2020, released this Autumn. Read more here.
Find out more about Greatest British membership and the benefits to your business. 
THE GREATEST BRITISH COLLECTION