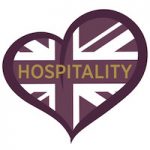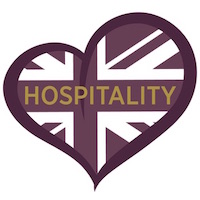 The 'GREATEST BRITISH Hospitality Company' is a unique type of business to business agency, created to deliver sustainable marketing solutions to the hospitality industry during this period of critical transition.
– helping spread your costs, and maintain sustainable, pro-active support via our membership based 'Support Packages'.
Building on over 30 years dedicated hospitality industry experience buy our founder James Day, a leading hospitality marketing specialist who has been providing marketing support and sustainable partnerships for the hospitality industry, including for operators, brands and support organisations at all levels.
Supported by a team of industry professionals, who live and breath the industry, they have been at the forefront of experience-led marketing initiatives which help drive results for a range of hospitality brands. We also work closely with a range of publications and industry bodies which add further support to our marketing services.
GREATEST BRITISH GourmetXperiences is our established B2C brand. Uniquely connecting our hospitality and lifestyle partner businesses with the our extensive digital and print based consumer channels. Providing direct solutions to our trade partners via active engagement with our 100,000's of opted in lifestyle consumers. Promoting your own business experience to deliver direct sales channels, with low or commission free solutions.
We provide dedicated tried and tested hospitality marketing support.
✅ Experience, over 30 years dedicated to the industry at all levels.
✅ Sustainability, via our support packages, delivering pro-active, repeatable results at reduced costs
✅ Clarity, of message to our clients and theirs to our consumers
✅ Flexibility, of work methods to support the needs of your business
✅ Realism, in application and deliverability.
✅ Transparency, no hidden costs, nasty surprises or 'marketing speak'!
Our aim is to reduce operating costs for our Members and Partners to provide sustainable consumer driven business solutions.
0% Commissions on core services:
√ Gift Vouchers & Experiences
√ On-line Reservations (see below)
√ Recruitment