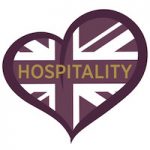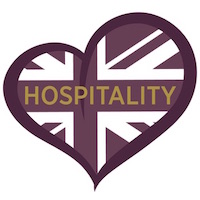 The 'GREATEST BRITISH Hospitality Solutions Company' is a unique type of business to business agency, created to deliver low cost, commission free, sustainable marketing solutions to the hospitality industry. Now celebrating ten years supporting the hospitality and leisure industry.
'Sustainable Support' means affordable, long term support your hospitality needs. Helping spread your costs, and maintain sustainable, pro-active support via our tried and tested hospitality products and solutions.
Building on over 30 years dedicated hospitality industry experience by our founder James Day, a leading hospitality marketing solutions specialist, British Food Ambassador, 'Experience Marketeer' and industry influencer (pictured above with some of our previous clients) has been providing marketing support and sustainable partnerships for the hospitality industry, including for operators, brands and support organisations at all levels. Originally known as 'Gourmet Lifestyle – Leisure Marketing Limited' established in 2010, we are now part of a wider network providing solutions for the industry with our partners.  
Supported by a team of industry professionals, who live and breath the industry, they have been at the forefront of experience-led marketing initiatives which help drive results for a range of hospitality brands. We also work closely with a range of publications and industry bodies which add further support to our marketing services.