The Government is set to announce the re-opening of the Hospitality Industry from early July.
The on-going issues of providing industry support to those who have suffered, whilst considering how best businesses can begin to entice a wary public back out to once again enjoy hospitality experiences, are ones not to be taken lightly. 
A new cross sector initiative may help lend a hand to those in need, whilst encouraging much needed investment back into independent venues on-going. 
Gift To Share Experiences: Sustainable support for the UK hospitality industry…
During the initial phase of the pandemic Hospitality Action raised just over £500,000 through their emergency appeal, which helped around 2,000 beneficiaries with an emergency grants of £250.
But despite this short term help we all know that this is going to be a long road to recovery, especially as we've already seen a number of businesses close, resulting in large scale redundancies.
Colleagues across the hospitality sector are going to need help and support each other for many months to come, which is why a collaboration between industry sectors is gearing up to lend a helping hand.
The team at The Greatest British Experiences Company are championing a new industry collaboration called 'Love Greatest British GourmetXperiences'; a scheme designed for the long-haul, to raise funds to support Hospitality Action's Grant Programme, which will provide longer-term financial assistance to those in real need from the hospitality sector.
The new initiative works in several ways; Consumers purchase their fully guaranteed monetary gift cards online via dedicated website gourmet-experiences.co.uk. On completion of their purchase 10% of the net price goes straight towards Hospitality Action's Grant Scheme. The remaining 90% of the value of the gift card is then topped back up by the Greatest British Experiences Company to its full-face value, thereby ensuring that 100% of the purchase price is then paid directly to the chosen corresponding venue on redemption, providing a much-needed lifeline for businesses once they are able to fully re-open. Prior to reopening unique gourmet-lifestyle related content will be streamed to those who sign up and purchase the gift card.
Already supported by leading chefs including the likes of Cyrus Todiwala OBE, Shaun Rankin, Michael Wignall, Paul Askew, Nigel Haworth  currently linked to Northcote luxury destination, alongside Chef James Golding of The Pig Group, and the Exclusive Group of luxury hotels, championed by Managing Director Danni Pecorelli who has lent his support across his prestigious group of hotels, restaurants and cookery school. Each will be accepting the charity gift cards and will be providing unique 'GourmetXpeirences' once the industry re-opens, to help welcome back high spending consumers.
Plus an array of food producers and suppliers and leading cookery schools, members of the respected 'Independent Cookery School Association' (ICSA) including Ashburton, Leith's, Daylesford and the Novelli Academy, whose President is Stella West-Harling MBE. Many more are already lending their support, once they know when their own veneus will re-open.
National kitchen retailer Lakeland UK have also adopted the campaign to encourage their customers to lend a helping hand to the hospitality industry, pledging up to £5000 to the campaign based on sales generated by their 'MyLakeland' members.
Each chef, venue, cookery school and producer involved in the scheme will accept the monetary gift cards off any food related purchase, with 100% of value going directly to their business, commission free. Many will also be hosting a number of specially created unique 'GourmetXperiences', and specific 'BubbleXperiences' for small family groups hosted in private dining areas, so that people will be able to mark missed celebrations, re-connect with close family members or friends, and indulge in something special, all delivered in a carefully prepared safe environments, within strict codes of conduct and operating protocols, backed up with firm re-assurances of satisfaction and safety throughout.
James Day, joint creator of the scheme commented "We were all stunned when the government closed the hospitality industry with immediate effect, causing untold panic and considerable financial hardship. As a business closely allied to many aspects of the industry, already providing experiences to our members, we decided to step up to the plate and see if we could do something to help in some small way, to benefit the trade directly and industry charities, whilst encouraging the public to venture out once again and spend in safety.
From our own experiences and recent annual 'Gourmet Britain Survey' results feedback from our gourmet-club members, it rapidly became clear that diners are looking forward to immersive experiences to share with loved ones and indulge in, once things begin to return to some form of normality, whilst maintaining strict hygiene and safety standards, further supported in a recent survey undertaken by the likes of Marcus Wearing certainly backs this up. So, in response we've pooled our resources with a number of our partners across the industry to create this long-term scheme to help the hospitality industry and the amazing work of Hospitality Action.
James added: ''Now more than ever is the time to support our industry across the board and those hard-working producers and suppliers recover. We appeal to food related venues, British producers and lifestyle brands that people aspire to, to do their bit too and support Love Greatest British 'GourmetXperiences' and help the people re-connect and share the best Britain's hospitality providers and producers have to offer. Industry supporters just need to register on our website to confirm their introduction level support of accepting the gift cards commission free, like many of our industry support packages, delivering 100% sustainable value to hospitality businesses."
Mark Lewis, Hospitality Action's Chief Executive said: ''The UK-wide lockdown has highlighted just how much the UK public values the hospitality industry, and we're delighted that they can show meaningful support to the industry they love before it even reopens thanks to the Love Greatest British GourmetXperiences programme.''
Adding: ''The hospitality industry was already feeling the pressure before the lockdown began and it will be one of the last sectors in the UK to reopen, and even then, with strict restrictions in place. During that time, many thousands of staff have lost their jobs, are worried about how and when they can return to work, and many are suffering from severe financial and psychological pressure.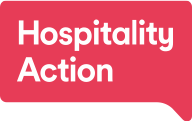 Hospitality Action is working to support industry workers both financially and psychologically as they whether the current storm and also come to terms with the anxieties of operating in a vastly different climate.''
One such example of those help is David, who was in crisis as the pandemic struck, with just £9.01 in his bank account and had no idea how he was going to survive. Hospitality Action stepped in and David received a £250 emergency grant, which enable him to pay his energy suppliers and buy groceries.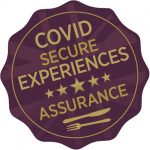 COVID SECURE: EXPERIENCES ASSURANCE KITE MARK
All experience providers will be requested to supply their 'COVID-19 Risk Assessment' to ensure it exceeds Government guidelines.
Providing all key elements are in place and each Risk Assessment is under constant review, they will be awarded a 'COVID SECURE Experience Assurance' kite mark. Promoted across our network, and to be display on all relating literature, to add additional re-assurance for our customers that they can purchase and gift with the knowledge that their 'GourmetXperience' will be amongst the safest possible for ultimate relation and safety of their loved loves.
Each participating venue will be fully searchable on our website and profiled in all our supporting literature.