Two on-line Gourmet lifestyle brands set to merge to create an unrivalled Gourmet-Lifestyle resource club.
Leading Gourmet-experience provider 'GREATEST BRITISH GourmetXperiecnes' are set to merge with Michelin Guide promoting 'Greatest British Michelin Diners Experiences' to create a unique Gourmet-Lifestyle focused club called 'GREATEST BRITISH GourmetXperiences Club.
Founder of GREATEST BRITISH GourmetXperiences James Day commented "With the growth of on-line experiences and lifestyle consumers seeking 'At Home' content, we are delighted to announce this merger to help create this unique Gourmet-Lifestyle focused club, supporting independent accredited chefs, cookery schools and producers."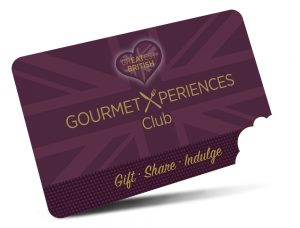 For more information and to sign up for a free taster visit here.