The Greatest British Company, who specialise in supporting hospitality industry businesses, including accredited chefs, cookery schools, hoteliers and producers, have announced the results of their annual Leisure & Lifestyle Consumer Survey.
Building on previous survey results success, over the Summer of 2019 they asked over 1,000 of their GREATESTBRITISH.club lifestyle consumer members to share their preferences around food produce, restaurants and hotels. The results revealed interesting trends in consumer behaviour; key findings are listed below.
DINING OUT
• The age range most likely to dine out, or seek out food-related experiences, is between 55 and 64.
31% of respondents were aged in this bracket, followed by 26% aged 65 or older, 21% aged 45 to 54 and 11% aged 35 to 44.
• Diners were most active in the Heart of England region. With 29% of respondents being from this area. 27% of diners were based in the South East /London and 16% in the South West.
• Figures indicated that women are more likely than men to dine out and seek food-related experiences. Women accounted for over half of all respondents at 52%, while men accounted for 30% and the remaining respondents preferred not to answer.
• 34% of respondents said they were most likely to eat out (for leisure) around once a month. 27.2% eat out twice a month, 14.5% eat out three times a month and 15.2% eat out on a weekly basis.
FOOD PURCHASING
• Buy British. 77% of respondents said they're much more likely than in previous years to buy British produce in the next 12 months.
• English Wines. Though in growth, only 26% of respondents included English wine on their shopping list, with 53% claiming they'll still be buying their preferred French wine or champagne over the next 12 months. Lack of awareness remains a key issue, with not enough UK consumers knowing about – or having chance to sample – the range of English wines now available.
HOLIDAYS & LEISURE
• Stay-cations: Almost half of all respondents said they'll be spending more leisure time in the UK rather than abroad over the next 12 months. 52% cited personal reasons for this, while 22% identified uncertainty around BREXIT and the economy. 60% said they planned to stay overnight in the UK at least once in the next 12 months.
• Destinations: When asked the choose their top three UK leisure destinations, the South West topped the list.
62% of respondents included the region as a favourite location, while 42% included the Heart of England, 36% included Wales and 32% included the South East. Scotland was included in 28% of responses. The least-favoured destinations included Northern Ireland at 4% and the Channel Islands at 12%, due to the distance and travel involved.
• Location is a key consideration in venue selection. When asked which three factors influence their choice of leisure venue, 82% of respondents cited location as the main consideration, followed by price at 66% and nearby activities at 54%. Other key factors included facilities (i.e. spa, golf course, restaurant), and the quality of food.
Rural Growth: 20% favoured a rural venue while 13% preferred a city venue; an interesting contrast to our 2017 survey, which found that respondents favoured a city location.
• New Experiences: Nearly 38% of respondents claimed they seek out new experiences when looking for a leisure break.
DISPOSABLE INCOME
• When asked about their current financial situation, 51% of respondents said they felt better off now compared to 12 months ago, while a close 48% said they actually felt worse off.
• Added Value: Almost half of all respondents are now seeking more value from their leisure time. 47% said they're more likely to select a venue which can offer added-value benefits as part of a leisure package, such as a tasting menu, vineyard tour, cookery course or unique dining experience.
• Spend: 42% of respondents said they'd typically spend between £126 and £199 per night on an overnight hotel stay for two, including breakfast. 36% would only spend between £50 and £125, while 15% would spend between £200 and £299. This is up on our 2017 survey, where the majority of respondents said they'd typically spend between £50 and £125.
SUMMARY
Women in the Heart of England aged between 55 and 64 are most likely to dine out regularly, typically seeking out dining experiences once a month. Regular diners in general are most likely to be aged over 45.
This is due to the 45+ age range having greater disposable income, and more leisure time as they approach retirement. Restaurants and food-related operations should be mindful of this when promoting their venue and ensure their offers, tone of voice and atmosphere is designed to appeal to their most frequent diners, added value at all touch points as part of the overall 'experience'.
While diners and leisure seekers feel slightly better off financially than they did 12 months ago, the squeeze on budgets is driving a much greater need for added value items.
Diners and hotel guests are now seeking much more from their dining or leisure experience; a tasting menu, vineyard tour, cookery course or unique dining experience are all highlighted. Respondents also claimed an important factor in choosing a hotel was the range of activities and dining experiences available nearby.
In general, more people are now planning leisure breaks in the UK, particularly in the South West, South East, Heart of England and Wales.
This represents a significant opportunity for food led hotels to create partnerships and packages with nearby experience providers like restaurants, cookery schools and food producers, to provide added value to guests. As UK leisure providers compete for a greater market share of these consumers, providing something unique and memorable as part of their stay will be crucial.
An overwhelming volume of UK consumers are now actively seeking out British produce, which is tremendous news for local food producers and artisans.
Continental wines, however, still take precedence over English wines, which indicates a pressing need for English wine producers to raise greater awareness of their operations in their home market, and make English wine tasting more accessible to a wider range of consumers.
Overall, our research strongly indicates that UK consumers are becoming more focussed on provenance and more interested in British-based dining and leisure experiences, especially those which provide added value.
If the hospitality industry can work together to address these needs, we'll be able to create a thriving and sustainable model that offers UK consumers an unrivalled British food and leisure experience.
British Hospitality Businesses: Contact us for more information on further insights and adding value to your consumer experience here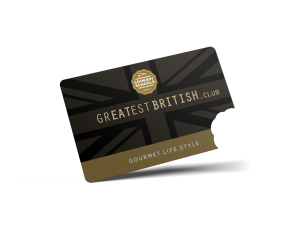 British Lifestyle Seekers: To take part in next years survey and receive exclusive hospitality news, insights and offers Join our GREATESTBRITISH.club celebrating the nations accredited chefs, cookery schools and producer GourmetXperiences here.