Independent Cookery Schools Association (ICSA) members scoop awards
November has seen a great month for The Independent Cookery Schools Association with two members scooping prestigious awards and a further nomination for its president Stella West- Harling.  On Thursday 2nd November, Rick Stein's Padstow Seafood School were delighted to win an award at the annual Cornwall Tourism Awards for the third year in a row: Gold for in the Artistic, Cultural and Learning Experience.
They will now go on to represent Cornwall in the South West Tourism Awards and, if successful, go through to the national Visit England Awards for Excellence 2018.
Staff at the Ashburton Cookery School in Devon celebrated the night after being named the Best Tourism Experience at the Herald Express English Riviera and South Devon Tourism Awards at a glittering ceremony on 3rd November.
The Ashburton Cookery School is one of the country's leading, private culinary schools offering over 40 cookery courses for home cooks and aspiring chefs from their purpose built culinary academy located on the edge of Dartmoor National Park.
Judges visited each business as customers and as a result of their experience the cookery school was presented with the Gold award for Best Tourism Experience at a ceremony held at the Riviera International Conference Centre in Torquay to celebrate the achievements of the region's businesses.
Managing Director, Dominic O'Nions said 'The whole team at the cookery school works really hard to ensure that everyone that visits us for a cookery course has a fantastic time, both in terms of quality of learning and enjoyment. This award is a wonderful vote of confidence in our business and we couldn't be more proud.'
The third glittering accolade goes to ICSA's president Stella West Harling who has been nominated as one of the three finalists in the 2017 Devon Environmental Awards Environmental Champion category. The nomination comes as recognition for setting up The Dartmoor Community Kitchen Hub, delivering in fresh, nutritious food to Devon's elderly and vulnerable. More on ICSA and the independent cookery schools here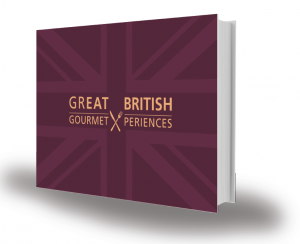 All ICSA school feature in the GREAT BRITISH GourmetXperience Guide, profiling each school and experience gift ideas selected across the UK. Full details here