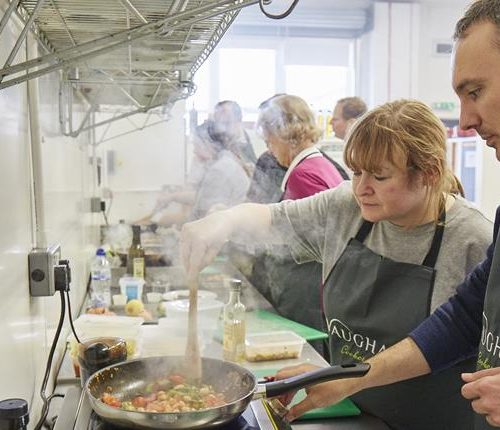 Vaughan's Cookery School
Located in Devizes, Wiltshire, Vaughan's is described by a customer as, "inspiring, creative and fun" we aim to make our sessions achieve all those criteria.
A 'naturally balanced' philosophy is at the core of everything we do so using local, seasonal produce as much as possible plus ingredients that have been ethically sourced and used as close to their natural state as is practical.
Led by Peter Vaughan, the team are all well-qualified, experienced chefs and teachers who are passionate about food, believing that, as food is fuel for your body, it is important that, as well as looking and tasting good, it also does you good!