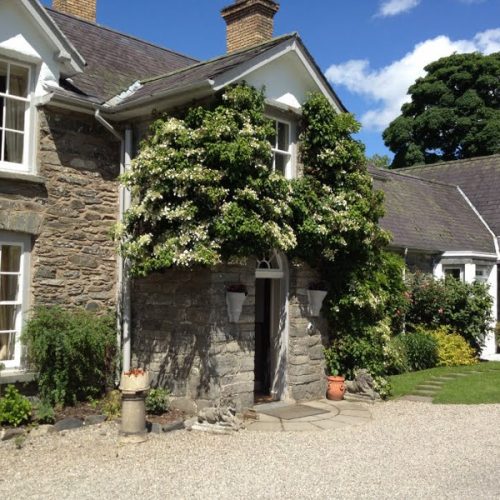 Tyddyn Llan is considered one of Wales' finest restaurants with a much deserved Michelin Star. Bryan Webb and his team ply their craft in the kitchen, whilst partner Susan Webb ensures the smooth running of the dining-room.
The restaurant is committed to fine seasonal produce, arriving daily. Like local meat and game via our vigilant butcher, as well as fish straight from the coast. It's Welsh produce as much as possible, but the menu still demands more, be it diver-caught scallops from Scotland, Somerset smoked eel, Buffalo mozzarella from Naples, Wyndham Farm chicken. The dishes on offer for lunch and dinner are created daily to reflect what is in season, and what's really good to eat.
Tyddyn Llan boasts an award-winning wine list featuring wines from most of the leading wine producing countries of the world. Many of these are sourced from little-known small wineries where the proprietor is actively involved in the wine making. Our wine list is constantly evolving as we continue tasting new wines and searching out the best balance between quality and cost, to keep the choice of about 250 wines alive and interesting.