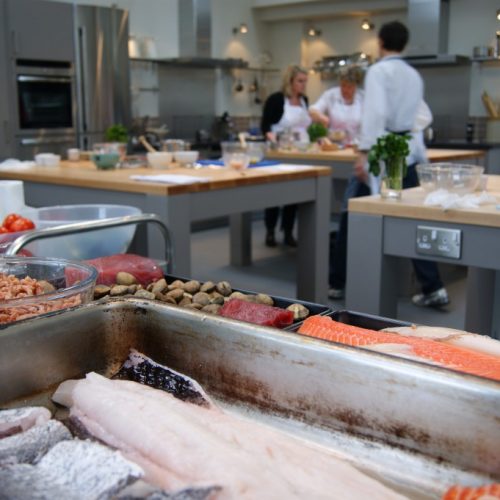 The Foodworks Cookery School
Set in Cheltenham, Foodworks offers day courses and residential training in a purpose built barn conversion within a stunning location, equipped with state-of-the-art facilities. It is comfortably laid out with a chill-out space, pretty herb garden and barbecue area through French doors from the main kitchen.
Popular courses include Bread Making, Asian Street Food, Men in the Kitchen and Curries of the World.
Search for courses at The Foodworks Cookery School, Gloucestershire