myLakeland Member Greatest British Gift Certificates Welcome Offer
'GR
EAT
EST
BRITISH
 Gift Certificates'

myLakeland Members can receive a tasty 10% discount off our monetary gift certificates. If you've always wanted to learn how to create shows topping dishes of your own, or you'd like to give this wonderful gift to a friend, our cookery school vouchers are for you. Our vouchers are accepted at participating cookery schools nationwide, as well as our partner 'GourmetXperiences'.
Purchase Process: Simply select how much you'd like to spend, insert your gift message and your vouchers will be sent in a plain envelope or gift box. Once received, your recipient simply follows the instructions to visit our redemptions page, selects from any of our participating schools, and contacts us to redeemPurchase your denomination below. Insert your 'Gourmet Gift' message. Then choose your method of despatch via Royal Mail.
Recipient: Once gifted the lucky recipient simply follows the instructions to re-visit our dedicated myLakeland Members redemptions page, choose your Accredited ICSA Cookery School UK wide or 'GourmetXperience' and contact us to redeem. Vouchers treated as cash towards any purchase, at any participating venue, subject to availability.
GourmetXclusive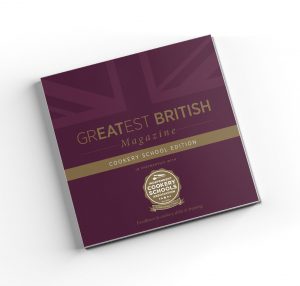 myLakeland Member exclusive Offer: Save 10% off monetary Gift certificate purchases.
PLUS order over £150+ of Gift Vouchers and receive a FREE copy of the 'GREATEST BRITISH COOKERY SCHOOLS GUIDE 2019′  RRP £3. Featuring all ICSA Cookery Schools, and features from industry leaders. Foreword by ICSA founder Stella West-Harling MBE.
Expiry Date: 12 Months Expiry
T&C's beyond standard
All "GREATEST BRITISH Gift Certificates' are accepted by ICSA member cookery schools subject to availability. Each can be redeemed towards any participating cookery courses or related purchases, as cash. Or against one of our partner 'GourmetXperiences' and gourmet gifts. No change given for part redemption. Valid for 12 months from purchase.