'GREATEST BRITISH GourmetXperiences are 'immersive, inspiring and accessible gourmet gifts' held in a collection of selected independent, accredited Chef led venues, interactive cookery schools and artisan producers, who each provide a unique food led experience for the aspiring gourmand and lifestyle seeker.
Each celebrate the Best of British Chefs, their venues and seasonal, sustainable British produce, showcasing what the chef or venue specialises in, supported by exceptional service standards. The more they push the boundaries and the more exclusive the elements, the more they will sell to encourage loyal high net worth individuals, and potentially raise money for good causes.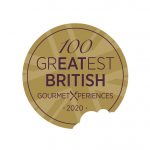 The '100 GREATEST BRITISH GourmetXperiences', which each push the boundaries of food led immersive experiences and added value, display the '100 Greatest British GourmetXperiences 2020' kite mark.
Gourmet gift experiences are the fastest growing consumer market amongst high-spending individuals seeking unique, memorable experiential gifts that showcase the very best of British hospitality.
We aim to keep things as simple as possible for our chef and restaurant partners to create and operate.
We can help you tap into that market through our dedicated Gourmet Experiences media platforms, high end consumers and retail partners. Through our active and engaged Gourmet Experiences community, we promote the very best of seasonal, sustainable British cooking through special experiences – whether it's a wine tasting at a vineyard or a taster menu from a top chef.
Becoming a Greatest British member means we'll promote your venue or experience directly to our Gourmet Experiences community, who can purchase experiences directly or with 'Greatest British' monetary certificates. On redemption, you'll get up to 100% of the revenue with are partner upgrades, or a no cost, low rate commission, covering our admin, credit and marketing fees. The choice is your to suit your business needs.
Each GourmetXperience has three key elements:
(these are general examples, each venue is different)
I) The charged for element. ie: Restaurant current main menu/Tasting menu/Cookery course.
eg: 4 course tasting menu £50. This is what the customer pays for the GourmetXperience on line. Gift wrapped and sent to them with a private message.
OR a Cookery School half day knife skills course for £85.
II) Added value tangible 'British' element (+min 10% of the charged for element, above.)
eg: If above tasting menu is £50 add 10% (£5 per person) of perceived 'value' not charged for to showcase your 'Greatest British' ingredients i.e. A Welcome English Sparkling Wine on arrival, or a British spirit cocktail. Another option would be a selection of British Cheese, aperitif or appetisers totalling 10% or more of element I)
OR a Cookery School includes an item from your cookery shop worth over £8.50.
III) Exclusive element 'money cannot buy' showcasing chef skills/location/ethos.
ie Tour of kitchens, or gardens. Or for Chef /sommelier to visit the customers table and talk about their core ethos. Or perhaps a special amuse-bouche brought to table etc. The more exclusive, pushing the boundaries, the more you will sell!
OR a Cookery School may add some additional knife tips from your Chef tutor during the course.
Sales Options:
i) Charity: Chef/venue can either choose to donate an element of the funds to their chosen charity. These can be a limited number of experiences, or a period of time when redeemed. Paid to charity on redemption OR if a unique one off experience, it can all go to their charity to help raise funds/profile. We also profile the charity & promote via social media.
ii) Profit Sales: OR Chef/venue can choose to profit for their business. Select one of our support 'Partner Membership' packages below.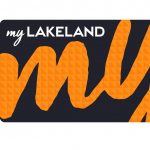 Official 'Experience' provider to 'Lakeland Retail Limited' and their myLakeland membership of over 1/4 Million food consumers. 

Official 'Experience' provider to "ICSA" The Uk's official accrediting body for Independent Cookery Schools. Delivering immersive experience led cookery courses to over 100,000 lifestyle food students via over 30 accredited cookery schools annually.