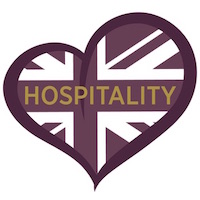 Hospitality Industry support announced through a unique cross sector collaboration for COVID-19 sufferers
Latest Appeal News:  National Appeal for Love British Hospitality Industry Support.
SUPPORT PACKAGE AND DONATIONS FOR BRANDS FROM, AND FOR YOUR BUSINESS
Supported by leading industry charity Hospitality Action, we have collaborated with all sectors of the industry to help create the below initiative to help bring together operators at risk, hospitality providers and producers who symbiotically each rely on the future success of this industry.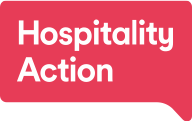 Mark Lewis, Hospitality Action Chief Executive commented :
"The hospitality industry is at the forefront of social engagement. Removing this for understandable reasons, also removes the ability for us all to share and re-assure with others. This initiative helps provide a positive solution to the current challenges we all face, whilst delivering immediate support for the industry, alongside on-going inspirations and ultimate celebrations and rewards for all, once restrictions are lifted. We are delighted to support 'Love Greatest British Hospitality 'GourmetXperiences' and welcome industry involvement."
 BRAND APPEAL: We are appealing to hospitality industry brands like yours who supply industry partners, to help contribute to the operational set up , management, marketing and monitoring of this national initiative.
In return, we will associate your brand with the on-going campaign across all digital and print media, as it gains momentum for a minimum of six months, right through to December 2020. Creating with your marketing teams unique, inspiring and informative content to encourage consumers to engage with those individual chefs, brigades and venues in need, lending their encouragement and support. The initiative support will lead to fully funded visits by consumers to those venues in need, once restrictions are lifted, providing an essential commercial lifeline to hospitality businesses bottom lines, and on-going awareness and support for your brand for good causes both B2B and B2C throughout.
HOW DOES IT WORK?
I)Your brand joins us to partner our campaign, which will include you in forefront of all the forthcoming digital and print activity.
We seek a MINIMUM X 5 trade partners to fund all set up and launch activity.
This will trigger phase III) As brand partners commit, we will promote you as an early supporter.
II) DONATION:Founding Brands are invited to contribute a Min. £1800 + VAT*to assist in the overall campaign.
From this £300 will go directly to Hospitality Action for immediate support.
As part of your 'corporate responsibility' you are able to offset this via their charity status. Registered Charity No.1101083. We will publicly thank you via socials for your support. * Note this figure is half our usual charge for pro-active brand support. See below.
III) We set you up as a key brand supporters, including you in all key communications, both B2B and B2C as momentum grows
IV) HOW WE INVEST YOUR £1500 ACTIVITY SUPPORT
In return, the remainder will help contribute to consumer fronting activities provided by us, underpinned by paying industry freelance creative, writers, bloggers, videographers and designers, who will get paid for their services throughout, and will promote content via their media channels. Each acknowledging your brand for your paid support via their social channels.
V) CONSUMER SUPPORT
All activity generated, is created to provide genuine engagement for content hungry food consumers on line during 'self isolation and lock-down' periods. We will help generate unique content to be sent direct to purchasers inboxes and via our social channels to inform, entertain and inspire those at home – building their appetite to support the participating venues, and brands, when restrictions are lifted. All activity will build strong brand awareness amongst our partner venues, Chefs, and associated brands, to encourage final redemptions once restrictions lifted.
CONSUMER DONATIONS:
The public will be encouraged via our channels, and those of our partners, to purchase 'Love Greatest British Hospitality Gift Certificates' on line ASAP.
10% of net value will be donated direct to Hospitality Action to go straight to those in need due to COVID-19.
100% REDEMPTION VALUE: NO FEES!
Once restrictions are lifted, consumers will visit participating venues, and shop for supporting brands, we will provide 100% of certificate value to business where certificates are redeemed!
James Day, Founder of 'Greatest British Company' and joint creator of this initiative added "We all love our industry and it is devastating to witness the immediate lock down of it and all the hard working dedicated individuals that make it the unique industry that it is. We hope this initiative helps give some a little hope, focus and positive outlook to get us all through this to return to more positive times, which we believe will be very soon. We just all need to be prepared to change, adapt and deliver when it does"


MORE INFORMATION
To get involved in this appeal, contact James Day, Founder, on 07968 401 364 or James@greatestbritish.org
Thank you for considering supporting this cause and sharing our ethos.
To register your interest as a freelancer or sponsor, enquire here 
SOCIALS
You can also stay up to date with the initiative using the #GiftToShareExperiences hashtag on the following channels:
Twitter.com/GBexperiences
Instagram.com/gourmetexperiences
Facebook.com/GBgourmetexperiences
ALL ROUND BENEFITS:
Brands: Awareness and immediate satisfaction they are helping Hospitality Action and Chefs in isolation
Creatives & Freelancers: Contribute to content creation and distribution, and receive payments from fund raised
Trade Operators: Able to generate valued content to help focus their creative minds and deliver positive results throughout and beyond COVID-19.
Consumers: Benefit from unique, informative, inspiring and stimulating content from new businesses and brands, to provide solutions when restrictions lifted.
Industry Charity & its benefactors benefits TWICE!
How are we funded? This is what our business does!
We have re-focused our activities to create this initiative for all. We continue to focus on allocating the funds to freelancers in return for generating chef content.
#WeAreAllInThisTogether!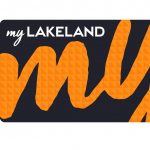 HARD MAILER TO OVER 500,000 MEMBERS:
Our partnership with Lakeland Retail Ltd, will result in a direct postal mailer being sent out in June, to over 500,000 food consumers, promoting this campaign via our gift certificates to be redeemed with our partners bands and outlets who are open.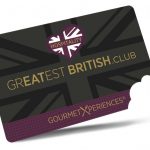 GREATESTBRITISH.Club MEMBERS
Our 10,000+ fully opted-in lifestyle consumers receive regular updates on all our activities, features, content and offers including a members' monthly newsletter (pp to 80% open rate). Sponsorship and brand introductions available.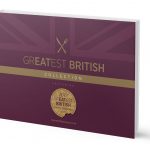 GREATEST BRITISH HOSPITALITY PUBLICATION
We will also aim to create a supporting publication later this year, profiling, featuring and showcasing all our supports, activity and commitments. Profits will also be donated to Hospitality Action. Additional brand partner opportunities will be available: Features. Product profiles. Competitions. Insights. Example current page turner here: https://tinyurl.com/y3qhsqrz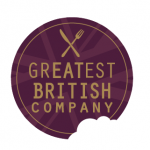 OUR COMPANY ETHICS & ETHOS
We will continue to maintain our business ethics and ethos. Supporting independent, chef led hospitality businesses and their suppliers. Our partners include chefs, restaurants, venues, cookery schools and British producers, each focussed on supporting and promoting sustainability, seasonality and sourcing regionally. We also seek to partner with brands who are single use plastic free, and showcase the highest animal welfare and organic farming standards.