GREATEST BRITISH COOKERY SCHOOL EXPERIENCES COLLECTION
Does your cookery school offer a unique experience?
GREATEST BRITISH works closely with some of the leading cookery schools in the country to deliver exceptional experiences to our engaged customer base on Gourmet Experiences.
We select only those cookery school destinations who create and deliver a unique, immersive and memorable experience with a focus on excellence, underpinned by practicing and promoting sustainability, seasonal ingredients and fresh, British produce.
GREATEST BRITISH Cookery School Experiences make unique gifts for aspiring gourmands who are seeking a memorable event for themselves or their loved ones.
Our highly competitive membership packages are designed to connect your cookery school with our extensive customer base of aspiring cooks and gourmands, as well as giving you access to our range of hospitality marketing services and media partner opportunities with titles like Delicious Magazine, Food & Travel, The Sunday Express and The Telegraph.
Membership packages available, including zero commission.
What is an 'Experience'?
At Greatest British we celebrate the best of British produce, chefs, skills and hospitality.
A Cookery School experience is one that best reflects and represents your business, pushing the boundaries to create your ultimate 'signature experience'. Not just a cookery course, but one of exception which celebrates the best of British, bringing something extra to the table. Adding a metaphorical 'ingredient' to create an experience that 'informs, educates or inspires' the recipient, creating memories for life. For example:
Chef Table interactive experience, matched with wines hosted by your Head Chef tutor or guest chef
Fully immersive skills based course with interactive lunch/dinner.
Guest chef course with TV/Masterchef/Bake-off Winner.
Overnight residential course with
Half/or full day 'signature courses' which capture your cookery schools specialisms.
Greatest British Cookery School Collection is operated by selection only on a 'membership' basis.
Each member receives extensive support across our lifestyle media network. Including:
Cookery School profile on Greatestbritish.org, celebrating your unique elements, written by a professional food writer.
Experience profile and product listings on Gourmet-experiences.co.uk
Social media promotion across our dedicated Greatest British Cookery Schools channels.
National press and media.
Membership Packages include zero commission options on redemptions
Promoted to over 1/4 million foodie consumers!
% of profits donated to industry & public charities chosen by contributors.
Supported by: The Daily Express, Daily Telegraph and Metro along with 'S' Magazine reaching millions of readers. On-going support from delicious Magazine, Food and Travel Magazine, GREAT BRITISH Guide,  amongst others on-line.
Pro-active National marketing support as part of you schools' membership.
Greatest British Cookery Schools also benefit from being part of the Greatest British gift card and membership club benefits. See separate tab.
Enquire about Greatest British Cookery School selection here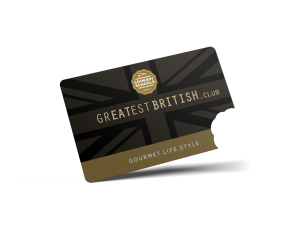 Exclusive access to our aspiring consumer members is achieved via our GREATEST BRITISH Lifestyle Gourmet Club.
Consumer members receive access to exclusive cookery courses, experiences, chefs table evenings as well as overnight learn and stay experiences.
Supported by leading brands including: Robert Welch Design. Delicious Magazine. Best Loved Hotels. CKBK recipe platform et al.
As a member of the Greatest British Cookery Schools collection, you are able to promote additional content to our membership via regular E-newsletters, and our twice yearly printed members magazines.
Loadable Gift Cards: Accepted by all members, encouraging additional spend by consumers, with zero % commission on redemptions made at member schools. Ask for details.
Our aims are simple. We celebrate and support Greatest British lifestyle businesses, focusing on accredited* cookery schools, chefs, restaurants, hotels and lifestyle brands.
OBJECTIVES:
Deliver increased exposure to your cookery school.
Grow overall consumer awareness of your unique offerings.
Drive new sales to members across all media channels.
PROMOTE:
✔Sustainability
✔Seasonality
✔Sourcing regionally
✔Support British produces & suppliers.
Showcasing high animal welfare and organic farming.
✔Service Standards 'beyond the standard'
Focusing on 'exceptional experience led customer services'.
*Industry recognised by awards, guides and consumer recognition. 
The Greatest British Cookery Schools Collection
VIEW THE GREATEST BRITISH COOKERY SCHOOLS COLLECTION
GREATEST BRITISH COOKERY SCHOOL COLLECTION:
Suggested Experiences
Eckington Manor:
Masterchef Courses
Demuth's Cookery School:
Plant Based Experiences
Ashburton Cookery School:
Immersive 'Robert Welch Knife' Experiences
Bertinet Kitchen:
Artisan Bread Making
Billingsgate Seafood School:
Sustainable Fish Experience
Brookes Restaurant Cookery & Wine School:
Brookes College Experience
Cookery School at Little Portland Street:
Sustainable London
Edinburgh New Town Cookery School:
TBC Experience
Leiths School of Food and Wine:
Ultimate Cookery School Experience
Novelli Academy:
Celebrity Chef Home Courses
Padstow Seafood School:
Ultimate Celebrity  Seafood Experience 
Rosemary Shrager's Cookery School:
Immersive TV chef Cook School
School of Artisan Food:
Speciality Food Experiences
Season The Exclusive Cookery School:
Ultimate Chef Experience
Swinton Park Estate Cookery School:
Country Estate Experience
White Pepper Chef Academy:
Devon Experience
Wilmslow Kitchen Cookery School:
Ultimate BBQ Experience
Raymond Blanc Cookery School:
Fully Immersive Michelin Experience
Search GB Cookery Schools
GREATEST BRITISH COOKERY SCHOOLS COLLECTION